DDG cars was founded and created in order to simplify the car buying process to take the stress off of the car buyer. At DDG, we are determined to get you a safe and reliable vehicle that you can depend on. We value every guest that we do business with and we take extreme pride in any and every vehicle that we produce.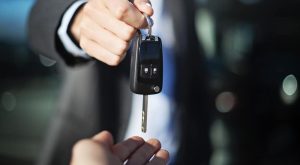 We are a trustworthy and reliable company that started up in 2020. While DDG cars started small we have grown vastly and have quadrupled inventory. We have so many happy customers who are more than satisfied with their vehicle purchases. Give us a call today so we can get you the vehicle that you need in little to no time. Our promise to you is that we will make we get you the best deal while still allowing a dependable vehicle.
Ronald Denson founded and cultivated DDG in 2020. Mr.Denson is the owner of 3 businesses and has many talented. While not only is he an hardworking man he is also a father. Mr.Denson is a father of 6 and as his children grew up he wanted to be able to help them get cars. The car buying process was always stressful and he did not believe that just to get a reliable car meant that it had to break the bank. Mr.Denson created this business to change the way that buyers go throughout the car buying process. With a good heart in mind and after continuously studying, researching, and crafting his skills in 2020 he first launched his car dealership. Mr.Denson works selflessly around the clock perfecting and making every car up to par before it is even thought about being sold. With every car Mr.Denson ensures this car is a safe enough car that he would want his family in.
Efficient & Reliable Cars at Affordable Prices

Customer Service that Cares

A Varied Selection of Vehicles

Timely Service
I bought my first car with DDG Used Cars. It was a blue Volkswagon Passat and I got it at an affordable price! It was my baby, and my first car so I definitely enjoyed it. The process went smooth and I definitely left with a new confidence after handling this level of responsibility. DDG adhered to all my concerns and made sure I got a vehicle suitable for me.

Alexis Jones
SOME OF OUR FEATURED BRANDS